WASHINGTON, July 24, 2018 – Public disclosures by the U.S. Department of Homeland Security that the electric grid has been successfully penetrated by Russian hackers is another dramatic disclosure of the active threats posed to the nation's critical power infrastructure, according to Protect Our Power, a not-for-profit group formed to advocate for heightened grid security and resiliency.
The DHS report, outlined in a Wall Street Journal article today, dramatically confirms that Russian hackers have penetrated hundreds of U.S. electric utility control rooms and could have caused blackouts.
"This most recent report confirms the worst and clearly indicates that much more needs to be done to make our electric grid more robust and resilient," said Jim Cunningham, Executive Director of Protect Our Power, a not-for-profit organization dedicated to strengthening the grid.   "Now is the time for all stakeholders, especially government and the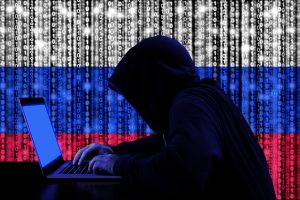 private sector, to coalesce and take action. It is an open secret that the supply chain and vendors, in particular, present a vulnerable pathway to the grid. We must rigorously examine our vendor supply chain practices to assure that these threats are blocked."
"It is important for the public to understand that these threats are real and happening with alarming regularity," said Suedeen Kelly, a former commissioner at Federal Energy Regulatory Commission. "Last week, FERC ordered a major upgrading of the Critical Infrastructure Protection reliability standards to include mandatory reporting of cyber-security incidents that could harm our bulk electric system, and that is an important step forward."
Protect Our Power is working with industry, government, regulators and other key stakeholders to improve communications, enhance best practices and seek solutions that overcome these threats.
###
Protect Our Power (POP) is a not-for-profit organization designed to build a consensus among key stakeholders,
decision-makers and public policy influencers to launch a coordinated and adequately funded effort to make the nation's electric grid more resilient and more resistant to all external threats. The national program must also ensure establishment of an enhanced power restoration and recovery component for all grid operations that would include communications protocols to protect the American public.
For more information about Protect Our Power, visit www.protectourpower.org.
Media Contact
Steve Kerekes, Protect Our Power
skerekes@protectourpower.org
703-508-2550